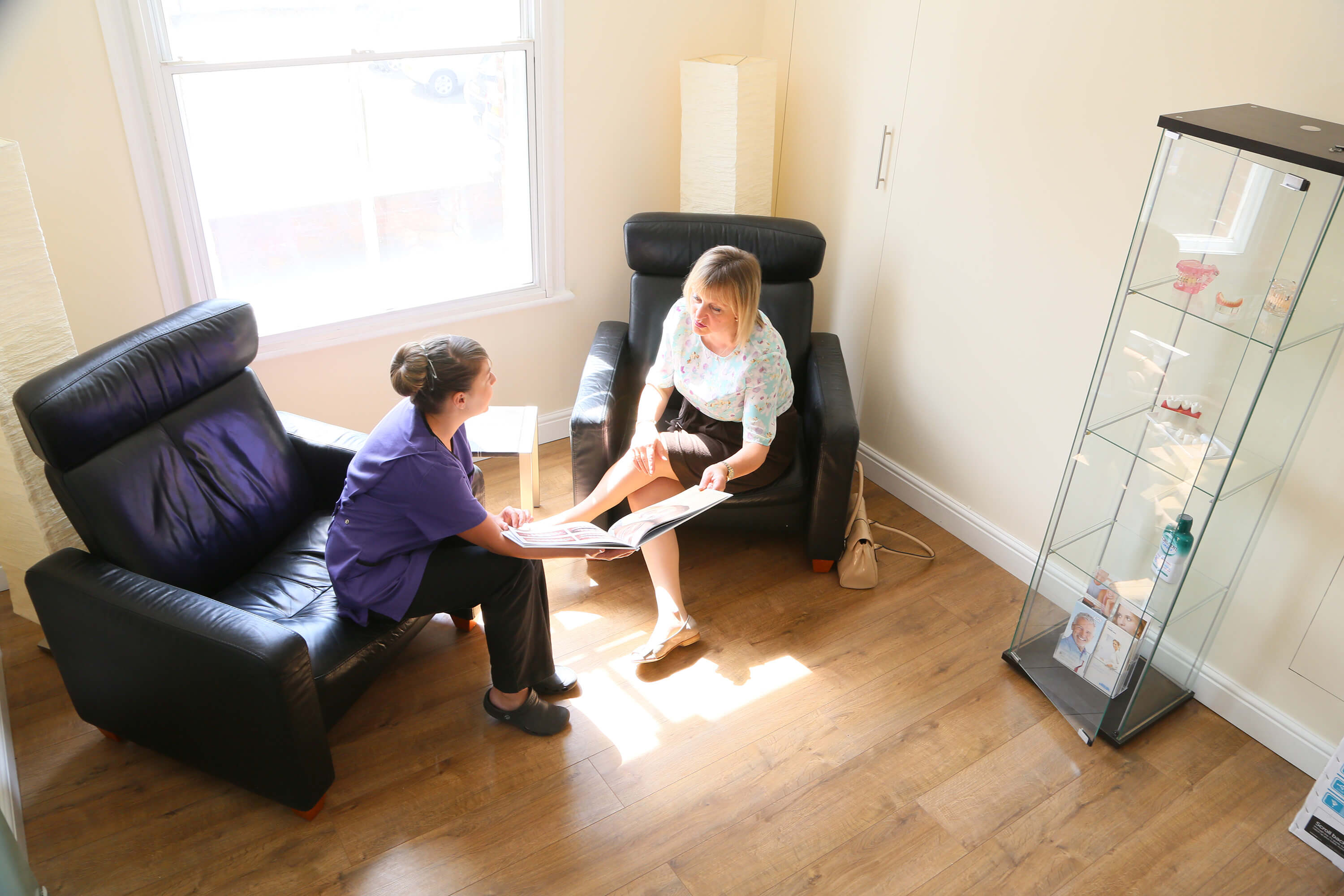 Benefits from having Sedation
Nervous Patient Programme

Make dentistry one less worry

0% Finance Available (Subject to terms and conditions)
Nervous Paients and Sedation
Many people feel nervous when they visit the dentist, and their heart races with apprehension when they lie down in the chair.

At the Harbour Dental Surgery, we fully understand how frightening the experience of a trip to the dentist can seem and especially to someone who has had a previous bad experience.
We have gone to great lengths to provide an environment that is calm and relaxing and as far from the traditional perception of a dentist's surgery as possible. Our approach is gentle we believe communication is they key to the first step in overcoming your anxieties so we listen and act on your requests. Your visit to the Harbour Dental Surgery is all about you, how you feel and what we can do to make your experience as comfortable as possible.
We welcome visits from prospective patients to 'look around' and there is no pushy sales pitch. We are positive that the more relaxed atmosphere of the practice will help those who are
understandably anxious about the prospect of dental treatment.
We do offer two types of Sedation
Sedation is a fantastic way to relax during your treatment, the medication puts you into a nice dream-like state. Most patients come round after sedation not even realising that they have had extensive oral surgery. We offer both oral sedation and intravenous sedation which is given by injection, either in the back of your hand or in your arm. Whatever technique is used, the procedures involved will be fully explained at the consultation appointment.
If you are considering dentistry but either haven't been for many years due to fear or a quite simply anxious about the unknown, book a free consultation to pop in and have a chat about how we can help you overcome your fears.
Make an Appointment
We're here for you and can schedule and appointment during surgery hours.
Contact Us for a free consultation