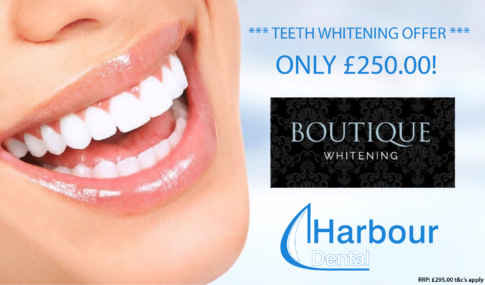 Benefits from having Teeth Whitening
Be more confident about your smile

Improve confidence and employability with a bright white smile

Can be done in your lunch hour
TEETH WHITENING OFFER £250!
Have a White Christmas this year with a Boutique Teeth Whitening Home Kit!
A beautifully bright and healthy-looking smile, can take years off your appearance and boost your confidence.  
As we age, teeth often become stained by dietary habits, such as drinking coffee, tea or red wine…
Boutique Teeth Whitening Home Kits are easy to use, giving you that perfect smile for a White Christmas!
Book your FREE consultation by calling our Treatment Coordinator on 01270 762 186
Our offer is valid until 31st January 2020, t&c's apply!
Teeth Whitening in Sandbach
No longer a treatment reserved for Hollywood Celebrities, using the latest clinical technology you to can have a dazzling smile.
A bright white smile is the epitome of health at the practice.  We use only the best for teeth whitening.
Professional Teeth Whitening in Sandbach
Your smile is important. It's one of the first things you notice when you meet someone. A whiter, brighter smile is beautiful – it can help you feel better about yourself and make a memorable impression.  Your lifestyle and the ageing process can stain and darken your teeth. Many things we do on a regular basis can contribute to stained teeth, such as drinking coffee, tea, cola and red wine or smoking.
Make an Appointment
We're here for you and can schedule and appointment during surgery hours.
Contact Us for a free consultation